'Game Of Thrones' Says Goodbye With Tearjerker Documentary – 5 Best Moments!
The finale aired last week, but on Sunday Game Of Thrones took one last opportunity to break our hearts.
HBO aired a feature documentary called The Last Watch, which showed all the blood, sweat, and tears — ALL LITERAL — that went into making the epic final season.
The doc mostly focused on the people behind the scenes who make it all work, the ones who don't ever get photographed on the red carpet or go on late night talk shows.
Even if the series didn't end up where fans wanted, they have to give it up for the superlative craftspeople who brought the fantasy to life — and it was lovely to see them celebrated.
Related: 'GOT' Leak Creates New Daenerys Fan Theory
In case you were one of the millions of people who canceled your HBO subscription moments after Episode 6 finished, we gathered together the five biggest emotional wallops for you.
So get your tissues ready and get the breakdown (below)!
Jon Snow Knows Nothing
Kit Harington famously refused to read the scripts of the final season until the table read with the whole cast.
And it paid off in behind-the-scenes video!
When they get to the moment where the narrator describes Jon Snow ending the "perfect kiss" with Daenerys by plunging a dagger into her heart, he gasps, his jaw drops, and he rolls away from the table.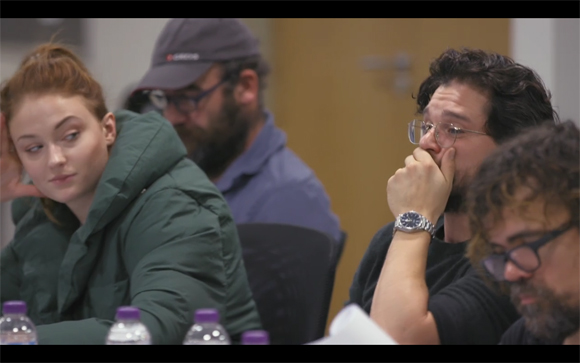 And, we have to be honest, it is adorable.
But in typical Thrones fashion, there's more than one thing going on in the scene.
For instance, there's Emilia Clarke commiserating, offering a sweet supportive look: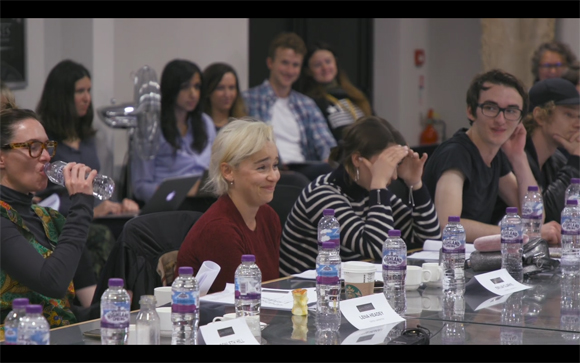 Note also Lena Headey not giving one ounce of f**k on the left, and on the right Maisie Williams, who also hadn't read the script, being nearly as shocked as Kit.
But best of all, look at Sophie Turner as she realizes the emotional impact this is having on her TV brother.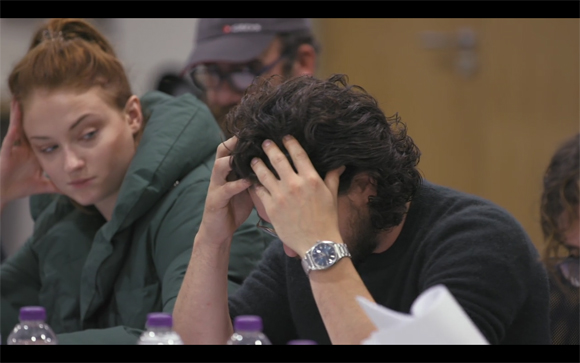 And how she smiles knowingly to herself…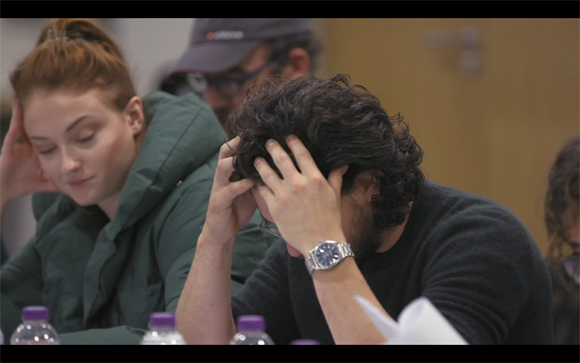 See, she's already read the scripts. So she knows it's coming, hence the condescending, "Oh, you sweet summer child" look.
In that meta moment Sansa Stark became every book reader watching their loved ones as the Red Wedding began. DEE-licious!
Winter Comes For Real
The entire first half of the final season is about the approaching unending winter being brought by the Night King, fulfilling the prophecy of the Stark words "Winter is coming."
However, filming during the REAL winter in Belfast cost the production precious time — and drove one crew member batty.
Del Reid, the "Snow Man," was the show's Head of Snow, meaning he was responsible for decorating sets with fake snow — a big job that got even bigger this year.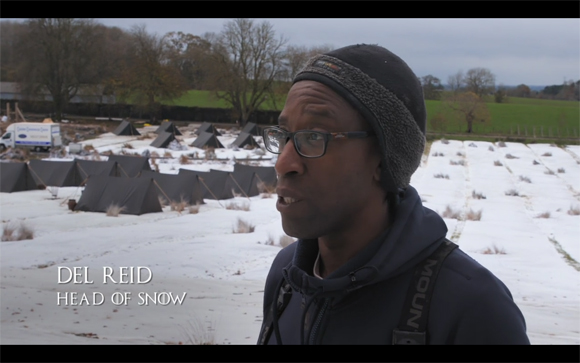 Unfortunately, a REAL snowstorm came in out of nowhere and all but halted production!
In what Alanis Morissette would refer to as Ironic, this real snow was a real nightmare for Reid.
First off, the schedule had to be changed at the last minute because the cast and crew weren't even allowed to go outside due to health and safety concerns. That meant tons of his work had been for nothing.
Then when he was trying to redo the fake snow AFTER the storm had died down, it was nearly impossible — both because you "can't dress on top of real snow" and then because the water used to make the fake snow (which is just a mush of wet ground paper) had gotten FROZEN by the weather!
We thought the poor guy was going to shatter like ice!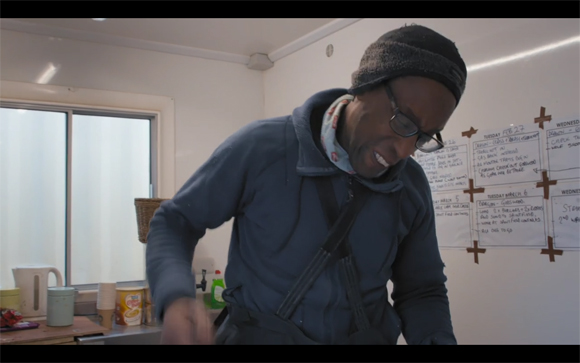 But he stayed a pro of course — and eventually even got to visit Spain for the first time ever as King's Landing needed snow!
The Night King's Time To Shine
Vladimir Furdik, a stuntman and fight choreographer on the show, discussed his backstory, saying he had the choice between the arts and crime — and went into the arts.
He also said many of his friends chose crime and were already dead.
talked about spending 33 years in the shadows of famous people.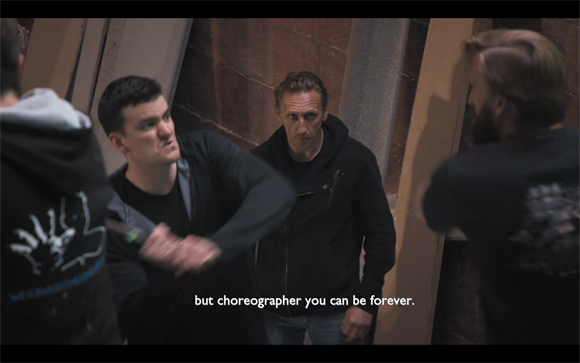 Then in Season 6, he took over the role of the Night King.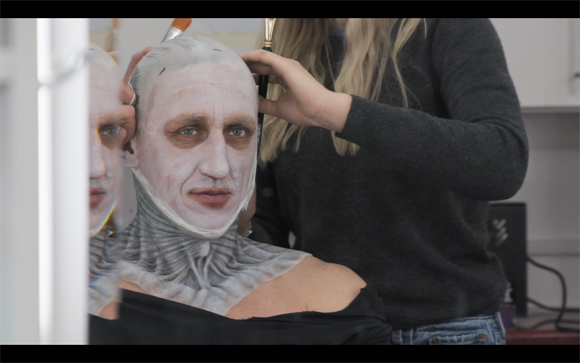 Suddenly people wanted to know about him, people were interested in where he was.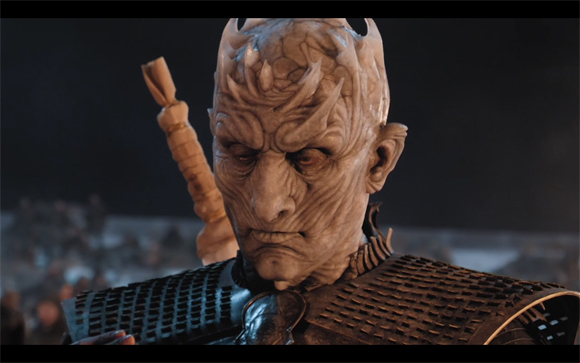 Thrones producers used that to their advantage, flying him out to Spain for the final shoot so fans would speculate the Night King would go to King's Landing.
For once he was encouraged to be seen by fans — and he was. He saw a group of fans waiting outside the barricade and approached them, asking if they knew who he was.
And boy did they ever! He took photos and signed memorabilia, smiling a huge non-evil smile the whole time.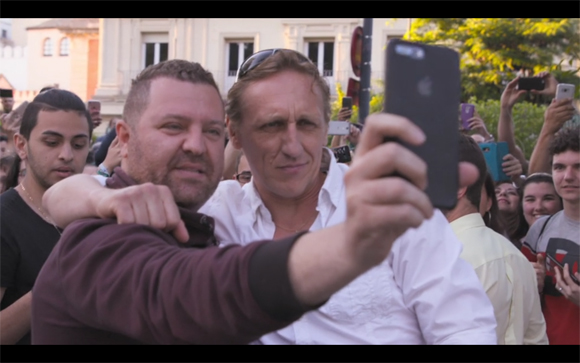 For one brief, shining moment he was the big star everyone wanted to meet.
He was out of the shadows.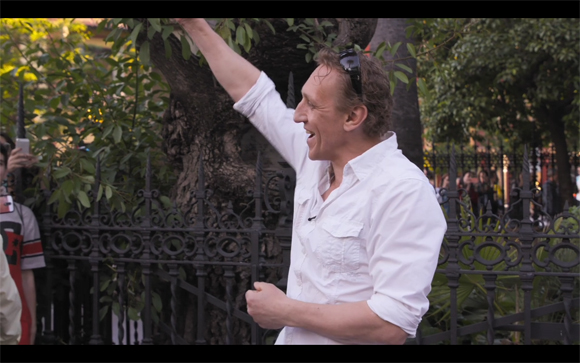 Goodbye, Wigs
Early on, we meet hair designer Kevin Alexander and hair supervisor Candice Banks, who have to come in hours before almost anyone else and attach Daenerys Targaryen's (and others') signature hair.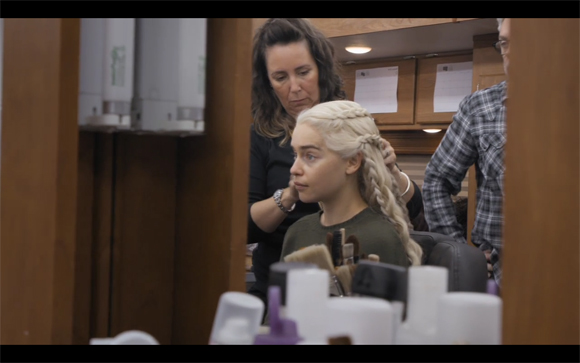 Emilia describes how putting the Dany hair on changes her, how the beautiful wig has a certain power to it — and how sad she'll be when she no longer gets to put it on and become the Mother of Dragons.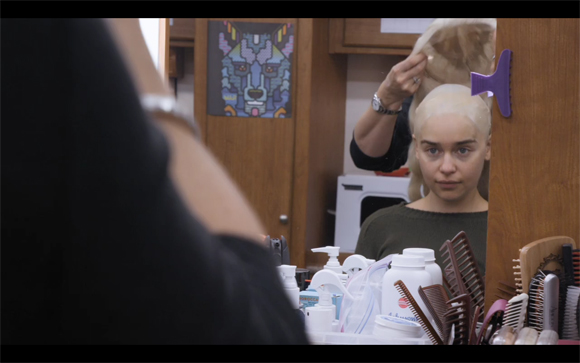 Toward the end of the shoot, we get to see that very moment.
Candice says as she's making adjustments:
"I'm not sure this wig's got much life left in it."
To which Emilia responds:
"Neither does the head beneath it, so…"
Then they both realize it's the last time they'll ever spend this hours-long morning ritual together, the moment they feared earlier.
And they both tear up.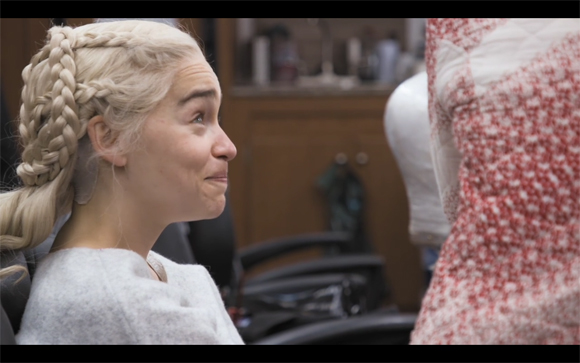 And so do we.
The real star of the documentary is, without a doubt, Andrew McClay.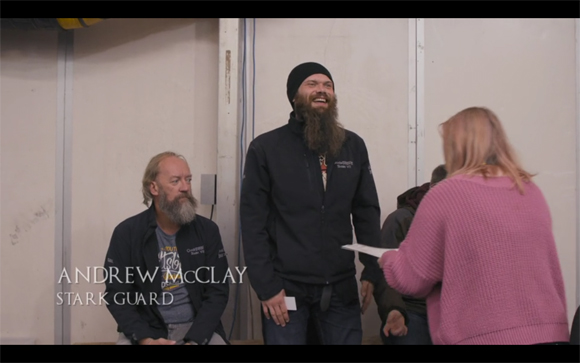 The extra is suggested to the documentarians as the person to follow as he has been playing the same role, an nonspeaking, unnamed soldier — nicknamed Aberdale Strongbeard by the crew — for five years.
The enthusiastic, gregarious Andy reveals he has been a fan of the books since he was only 13 years old and is just pleased as punch to be on this set every single day, making faces while standing far enough in the background he's barely ever captured on camera.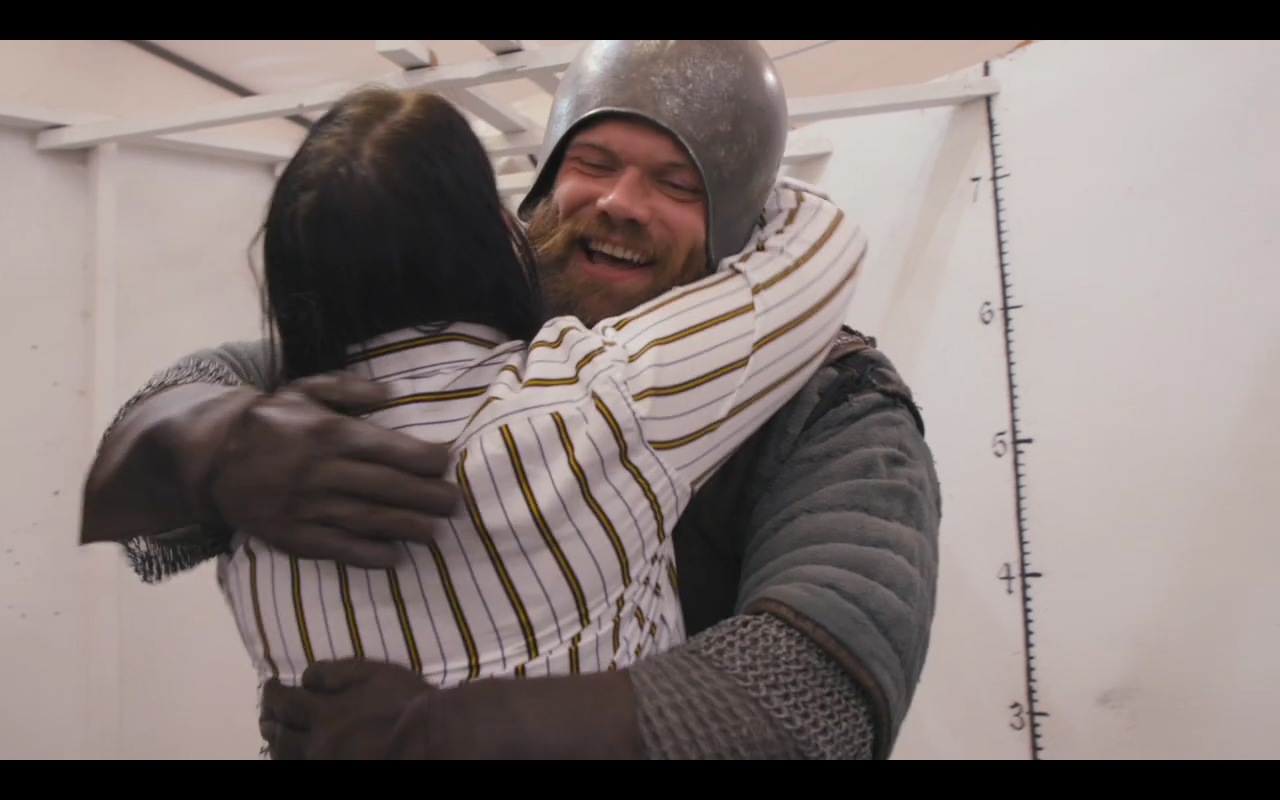 He is a true fan of the show, who hosts Game Of Thrones bus tours in between seasons. He brags about his House Stark "extras jacket" and ribs fellow extras for still wearing House Bolton ones.
He makes friends all over among the cast and crew — and is still starstruck by his commander, Jon Snow.
On what he thinks will be his day, he tells the documentary crew about giving Kit Harington his extras jacket.
Then he's called back one last time to be one of the few Stark men standing behind Jon in Kit's very last shot on set — and Kit is WEARING THE JACKET!
He even tells Andy how much it means to him! Awwww!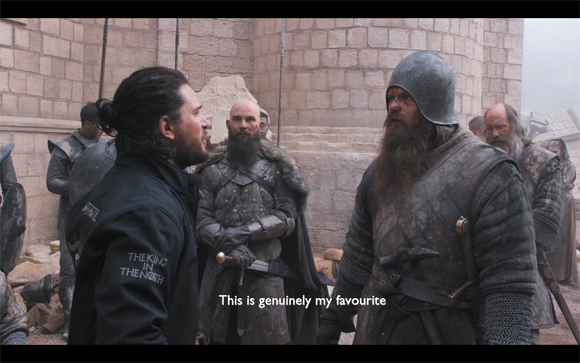 Then Kit looks on as Andy is put front and center for a shot of the Northmen looking worried at the spear tips of the Unsullied.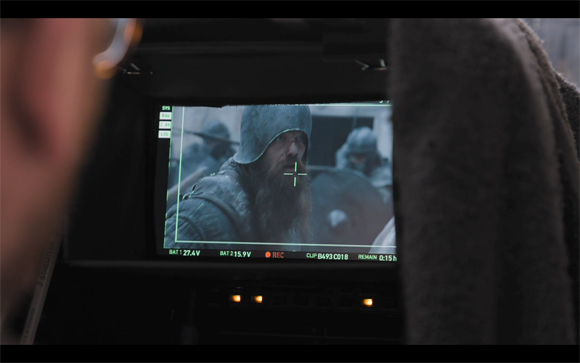 After the very last shot, it's a wrap for Kit, who gives a teary farewell speech about everyone there being his family.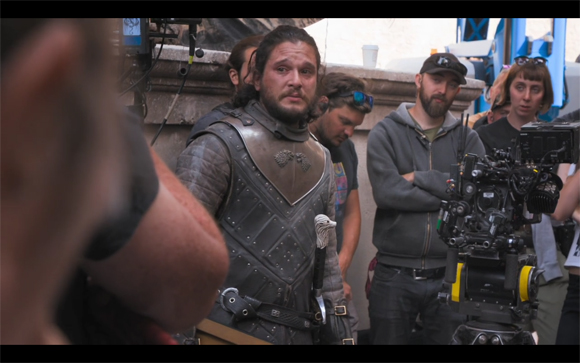 As they're walking away, another extra tells Andy on behalf of all the background performers, he's been a great example and a leader to them all — and the face he makes as he holds back the tears is just SO worth the price of admission.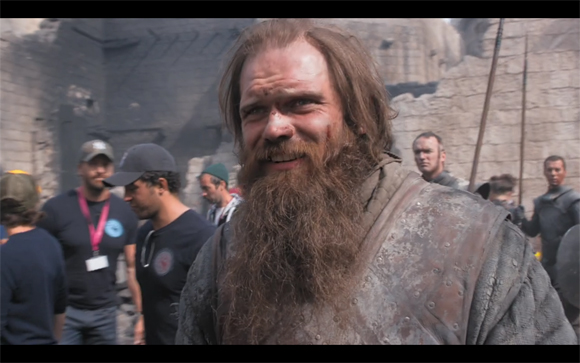 He says:
"Even though I'm just an extra… it really has changed my life."
And we all know exactly how he feels.
[Images via HBO.]