'Friends' Fans Poke Fun At Jennifer Aniston's WAY Too Tan 'InStyle' Cover!
Jennifer Aniston is one of the most effortlessly beautiful, casually glamorous women on the planet. Which makes this all just so much funnier, to be honest.
The Murder Mystery star is this month's cover girl for InStyle, and the magazine made an interesting choice for how to glam up the face of their "Beauty Issue."
Photos: Kim Kardashian Adds A Toe In Odd Photoshop Mishap
Instead of just pointing out how incredibly gracefully Jen has aged — seriously, can you believe she's 50 years old?? — they decided to way overbake her look.
And by bake, we mean exactly that. See what we mean (below):
Yeah, that's a bit… dark…
Gurl looks like her tan got its own tan. She went from Rachel Green to Rachel Dolezal.
Related: Remember When Dolezal Got Arrested For Pretending To Be Poor??
As we all know from Mean Girls, you can't ask people why they're white, but you can apparently ask why they aren't white anymore.
Many fans were left perplexed by the pic, as they posted in the comments section of Instyle's Instagram:
"Beautiful cover, but why is she ten shades darker than she really is. 🤔"

"Ok but where is Jennifer Aniston? This ain't her 🤷‍♂️"

"She is gorgeous n has natural beauty. What u did to her on this cover is insulting to her."

"Love her, but too airbrushed😬"

"Omg.. so photo shopped.. 🤣"

"Airbrushing on this is awful. She's beautiful as is, why cover up her natural face?"

"I didn't even realize that was her !"
Other fans immediately recalled the classic episode of Friends in which Rachel's sometime paramour Ross had a hilarious mishap in the tanning booth and ended up getting WAY oversprayed.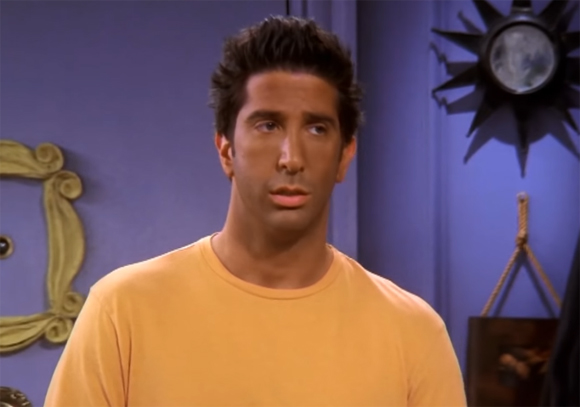 They wrote:
"This image reminds me of the Friends episode where Ross goes to the tanning salon."

"1 Mississippi, 2 Mississippi 😂"

"She got four 2s, so she's an 8"

"Could she be wearing MORE self tanner? (said in Chandler voice)"
Ha!
That is a ridiculously funny episode. Treat yourself to a refresher of just those scenes (below)!
Innerestingly, Jen did speak about coloring in the pages of the magazine — but she wasn't talking about her skin! She told the outlet:
"I'm not gonna lie — I don't want gray hair."
Yep, she was talking about getting her hair colored. She confided she plans on coloring for the rest of her life — and never giving in to gray!
She did speak a bit about her pristine, seemingly ageless skin, saying:
"I think it's because my mom told me to start moisturizing when I turned 15. I've been using Aveeno since I was a teenager."
Well, that explains the great skin. Just not whatever was done to it on that cover! LOLz!
See the alternate, less Mississippily covers (below)!
[Image via FayesVision/WENN/NBC/YouTube.]