Demi Lovato Mourns The Loss Of Her Dear Friend: 'Addiction Is No Joke'
Demi Lovato lost a loved one.
On Wednesday on Instagram Story, the Sorry Not Sorry singer revealed her friend, Thomas, passed away.
Related: Demi Lovato Gets Baptized During 'Absolutely Magical' Trip To Israel!
Though the 27-year-old does not explicitly say how her mate died, she implies it has something to do with addiction.
While posting a picture of him, the former Disney star wrote:
"Devastated. Please hold your loved ones tight. Tell them they are special and that you love them. Make sure they know it. RIP to my boo @sirtruss"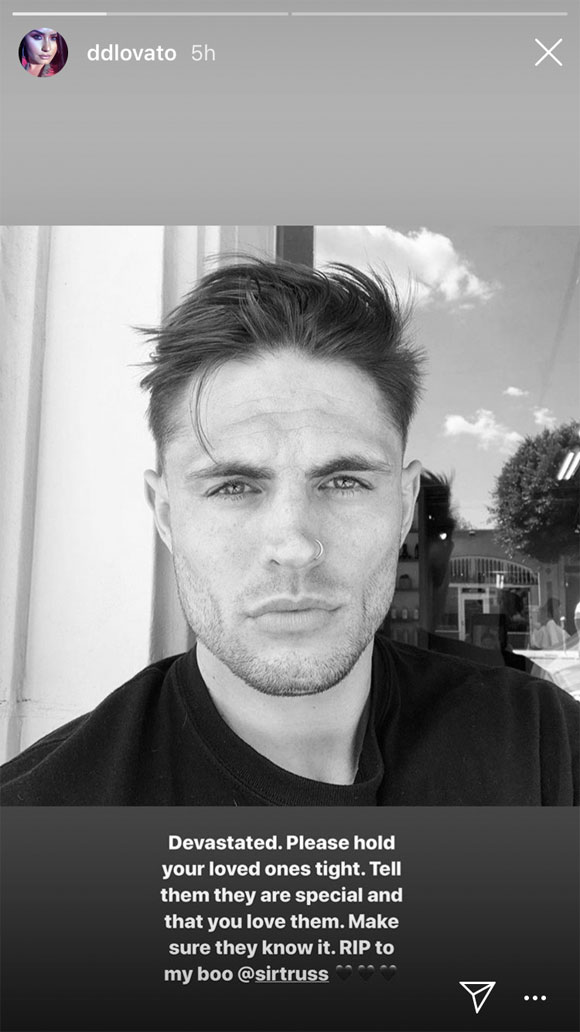 She added:
"Addiction is NO joke.. heaven gained this beautiful angel last night because of that terrible disease. I'm crushed and will always miss you @sirtruss. If you or someone you know is struggling please know it's okay to ask for help."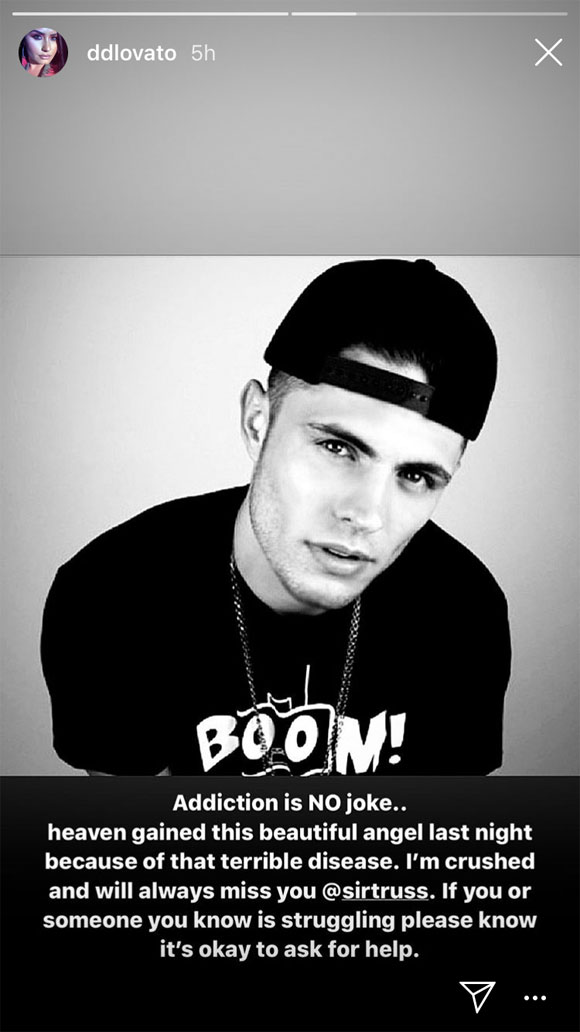 Of course, Lovato has had her own struggles in the past.
On July 24, 2018, the Sorry Not Sorry singer was found unconscious at her Hollywood Hills house. She was hospitalized for two weeks, and subsequently entered an in-patient rehab facility.
In August 2018, she broke her silence by writing on social media:
"I have always been transparent about my journey with addiction. What I've learned is that this illness is not something that disappears or fades with time. It is something I must continue to overcome and have not done yet,. I want to thank God for keeping me alive and well. I now need time to heal and focus on my sobriety and road to recovery. The love you have all shown me will never be forgotten and I look forward to the day where I can say I came out on the other side. I will keep fighting."
Back in March 2019, an ET insider said the vocalist "is still sober and committed to her sobriety," adding:
"She has hit a couple bumps in the road and had to return to the inpatient facility for short stints, but for the past 30 days she has been on her own and doing really well."
A few months later in July, an Us Weekly source said she is committed to her recovery one year after her alleged accidental overdose, divulging:
"Every day is a constant struggle for Demi… [but] she's remained determined to lead a life of sobriety and live her life to its fullest potential, especially following the first anniversary of her relapse."
R.I.P.
[Image via Demi Lovato/@sirtruss/Instagram.]