Luke Bryan's Pet Deer Found Shot Dead On Country Singer's Tennessee Farm – Police Investigating
This is super disturbing…
Country singer Luke Bryan's pet red stag deer was shot and killed on his Tennessee farm earlier this month. Now, the local Sheriff's Office is investigating the incident, and Bryan has offered up a reward for more information about the shooter.
Related: Luke Bryan's Bizarre Kangaroo Christmas Gift Didn't Go Over Well…
According to the Maury County Sheriff's Office, an "unknown shooter" apparently fired from the public road into Bryan's private property sometime between the evening of December 4, and the morning of December 6, killing the deer.
A bulletin posted by the department to Facebook announced the investigation, with the statement in full (below):
"The Maury County Sheriff's Department is requesting assistance from the public concerning the unlawful killing of a privately owned Red Stag. Between the evening hours of Wednesday, December 4, 2019 to early morning on Friday, December 6, 2019, an unknown person(s) shot a Red Stag that was on private property in the Columbia/Mount Pleasant area. This is being investigated by the Maury County Sheriff's Department, and the owner has offered a $5,000 reward for information that leads to the arrest and conviction of the person(s) responsible for killing the animal."
So unfortunate…
The incident was first reported to authorities by the country singer's farm manager, according to Barry Cross, an official with the Tennessee Wildlife Resources Agency.
Legally, there could be very serious consequences for the shooter. Hunters in counties throughout Tennessee must follow strict laws about which animals they can shoot, the season they can hunt, and what lands they can use for hunting. As you can probably guess, it's illegal to shoot into someone else's private property.
Related: Country Singer Sam Hunt Is A Disgrace!
Cross alluded to as much in speaking to The Tennesseean about the incident, saying (below):
"As an agency, we appreciate our hunters who do the right thing and follow the bylaws, and it takes a second for someone to ruin it for all of us."
No kidding…
Interestingly enough, it turns out the stag in question isn't any random deer; red stags are native to Europe and Central Asia, and Bryan apparently would have needed to import that animal specifically to have it live on his farm. So, it goes without saying that the stag must have clearly held some type of real meaning for the country music star.
As you can see, red stags are known for their distinctive antlers and strong, majestic look: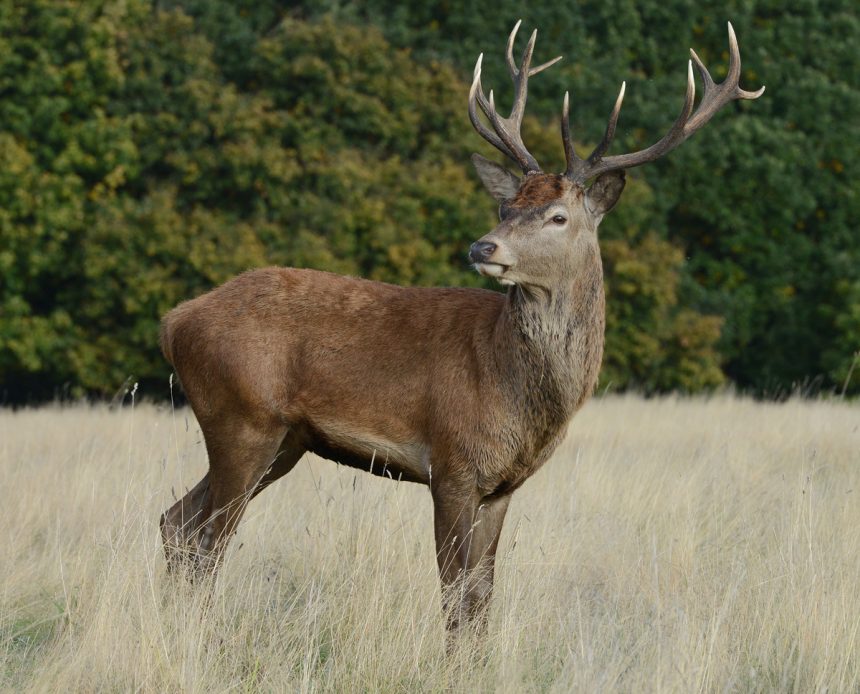 Wow. What a beautiful species.
According to Cross, the deer had lived happily on the farm along with the 43-year-old singer's other dogs, cats, chickens, and goats.
Always so sad to see an animal senselessly killed for nothing. Here's hoping justice is done.
[Image via Judy Eddy/WENN]